5.5.2021

Jonáš Gruska / Spánok Nepríde Zo Smerov Ktoré Som Nechal Za Sebou
Jonáš Gruska premieres a track with The Wire which will feature on his forthcoming album Brieždenie. The Bratislava based musician, field recordist and microphone designer aims to highlight and archive Europe's diminishing wilderness. The project takes inspiration from the sounds at dawn, and will feature field recordings of in situ performances. This track is a collaboration with Berlin based artist bod [包家巷].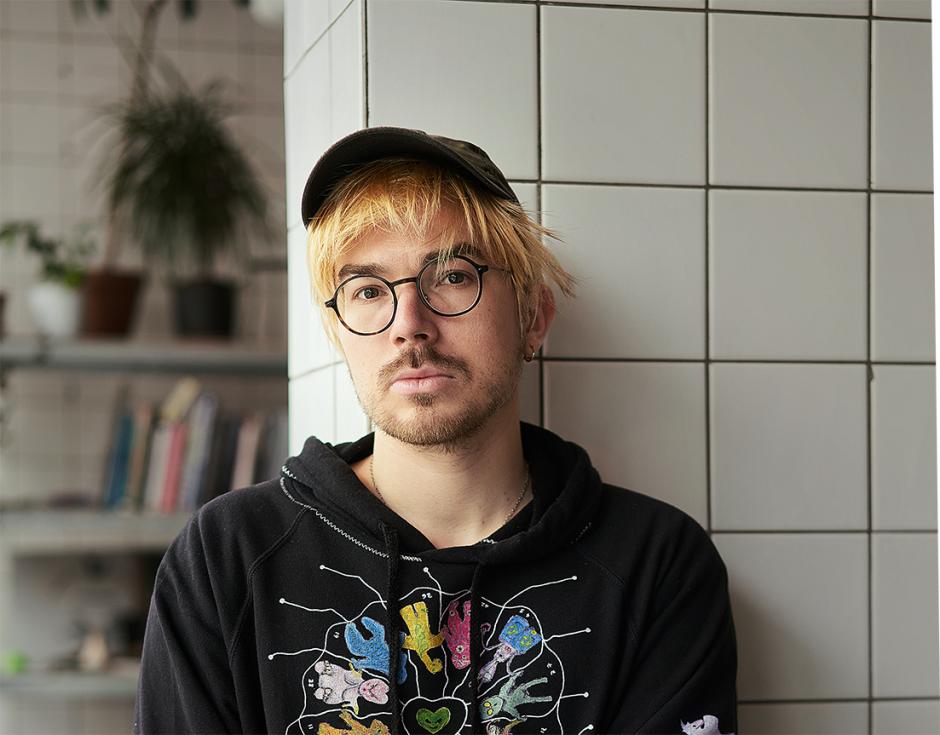 Pkrek / Wistfulness (feat. holé baby)
Less than a year after the release of his fourth recording Neuron, Pkrek comes with a new trip-hop single. Wistfulness is a forerunner of his upcoming conceptual album, on which he promises several music guests. On Wistfulness he collaborates with Eva Sajanová from the God and Eve formation under her solo pseudonym Holé baby.
I am planet / Záznamy ticha
On his latest recording Záznamy ticha (Records of Silence), I AM PLANET focuses on the one's problem of living in the age of information smog, in constant noise. Therefore, silence is used to a greater extent on the recording as a full-fledged part of the composition. The source of inspiration for the new collection of compositions was the work of the Slovak painter Zoltán Palugyay and the region of his work – Liptov.
Riava / Lastúra
Riava released the single Lastúra on all streaming platforms. The song is the initial work of the groups' collaboration with the Well Played Records label, under which the debut album Zore will be released on May 2. The fans can already know the song from the concerts, but on the studio version the band deepened its dreamy, surreal atmosphere.
Ivana Mer / Earth
Ivana Mer's second album Earth is a complex and conceptual work that was created over several years in collaboration with 18 musicians from different countries and continents. The recording can be perceived as a continuous, 45-minute composition that is an ode to nature and the planet Earth, while also reflecting the current socio-geopolitical situation.
Kabal / They Live / Shoot 'Em Up
Kabal released two new songs on his Bandcamp. "I made these two tracks and my dear Dominika Jakubičková has helped with cover art. For now it is some acidish electro stuff with bit of italo vibes. Thanks to John Carpenter for inspiration and cops for making this world more depressing place to live." (source Facebook)
Gonsofus / Slimmer Waves
At a time when we are physically distant, the band Gonsofus comes with a music video connecting people from all over the world. On their social networks musicians have asked their fans to send short videos showing how they engage in hobbies and activities that help them keep their heads clear during this strange period.
Karin Ann / babyboy
Karin Ann is having her first year on the music scene, nevertheless her name regularly resonates in other European countries. Most recently, she gained an attention by the single babyboy, which shows well-known examples of oppression and discrimination from the 1920s to the present. The music video was awarded the best music video at the Munich Music Video Awards.
Nikolaj Nikitin & Ľuboš Šrámek / Altar Quartets: November
Saxophonist Nikolaj Nikitin and pianist Ľuboš Šrámek are releasing a new album. Their project featuring top guest musicians was created in Bratislava, Prague, Vienna and New York. It was NY where they spent the turning point of 2019-2020, which brought good news and losses and affected the musicians so much that they transferred the New York autumn to the album's title.
Eremen & Petijee / Komentujem to
Komentujem to is another contribution of Eremen & Petijee to the rap discussion about life between panels and beats. This track is a tribute to Čierna Éra and their song Môj rodný blok. The new album will soon be released digitally and as an LP.
Felix / Obdobia
Jakub Tvrdík recalled his solo project Felix last autumn, when he released the instrumental conceptual album Koniec roka. He returns to the melancholic mood in the new emotional piano composition Obdobia, which will be a part of his upcoming album.